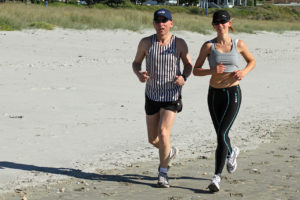 Can morning cardio help you lose weight faster?
Could this be the key to a fit body?
On the surface, it seems to make sense. When you work out before breakfast, your body uses stored fat for fuel. Unfortunately, things are a little bit more complicated than that. Fasted cardio can actually do more harm than good.
Debunking the Myth of Fasted Cardio
How many times have you been told that fasted cardio is the secret to fat loss? Go to any gym and you'll probably hear the same thing. Most trainers still claim that morning cardio is a must for any dieter. According to health experts, this is just a myth. While it's true that fasted cardio burns slightly more calories, its effects are negligible. » Read more