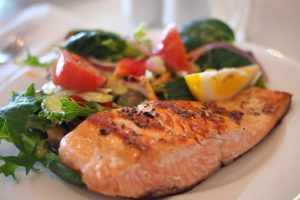 Want to shed fat quickly?
Are you concerned about muscle loss?
If so, make sure you plan your diet carefully. Although it's impossible to lose fat without losing muscle, you can reduce the damage. A high-protein diet and adequate rest can help maintain lean mass and bring you closer to your goals. Also, it's important to keep lifting heavy without overdoing cardio.
The Truth about Muscle Loss When Cutting
Like it or not, you'll lose muscle while dieting. In general, pro athletes and bodybuilders use anabolic steroids so they can preserve muscle and shed fat. However, this doesn't apply to regular gym goers who simply want to stay in shape.
Just make sure you are aware that any diet will cause muscle loss to some extent. » Read more